BONUS BAR
What's this?

TCredits - 500 pack
This auction has been temporarily paused. It will resume momentarily and the timer will be reset.
This auction will resume within 10 seconds.
• Price increases $.01 and clock resets with each bid
• Log in to bid. Bid with
TCredits
–as little as $.29 ea!
• Earn 5
Member Rewards Points
for each bid–which can be redeemed on thousands of TC products
Enable Alert Chime
An audible alert will sound when the timer reaches 10 seconds OR when your connection to this auction is about to time out (your browser may prompt you to install an additional plugin for this)

Auction #57369 Status

SHARE IT!
Pick The Price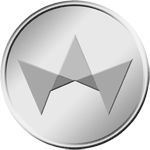 782
Hey! Predict the final price of any of today's upcoming auctions and win a share of this Zackpot!
Item Details
TripleClicks TCredits are ESSENTIAL for taking full advantage of the services available to TripleClicks members. You can use your TCredits for member listings, to bid on Pricebenders Auctions, play Eager Zebra games, download songs from TripleClicks Music, and more.
FOR ALL THE GREAT WAYS TO USE YOUR TCREDITS, SEE:
http://www.tripleclicks.com/MightyTCredits.php
NOTE: You can use your TCredits as you wish and at any time, but they do expire one year from purchase.